bullet dynamics
03-28-2010, 12:09 PM,
portets
Member


Posts: 152
Threads: 12
Joined: Apr 2009
i have no knowledge of suspension models or suspension mathematics. but what i do know is that i want to make a 57' vw bug and i'm pretty sure the suspension/axle goes something like: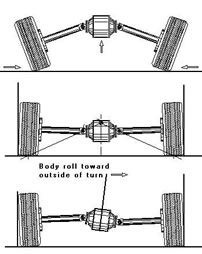 would it be very hard to code that? i might even have enough coding skills to make something like that by the time i make the model.
Users browsing this thread: 1 Guest(s)